Dumpster Rental Philadelphia
For those who are undergoing a remodeling project or doing major work around the house or office, our dumpster rental and roll off services in Philadelphia may be exactly what you need. If you've got a lot of junk to sort through and need an immediate place to throw out the trash, old appliances, and broken furniture, a dumpster could be a great solution.
Dumpster For 30 days

$390

For $390, we'll drop off a dumpster and leave it with you for up to 30 days. When you're ready, we'll pick it up the rental dumpster in Philadelphia or Pennsylvania and haul away everything in it.
Call us at 215-678-2040. We serve Philadelphia, Montgomery, Bucks, and Delaware counties with our dumpster rental, roll off, and pick up services.
Not sure what size of Dumpster you need, click the link to learn more about Dumpster Sizes
When should you rent a dumpster?
If you have a lot of stuff you want cleared out and can't do it yourself, then hire an EZ Clean up crew to come in and clear it all out for you. We'll do all the work. If you'd rather take your time and sort through everything first, then renting a dumpster from us may be the best option for you.
What can I throw in the dumpster?
There are some hazardous materials that you need to tell us about. If you have any doubts, please check with us first. Otherwise, feel free to throw in all your garbage, old furniture, office equipment, building materials, dirt, rocks, bricks, broken tools…etc. If it can fit in the dumpster, we'll haul it away for you. If it's too big, check with us and we'll make other arrangements for dumpster roll off or pick up services in Philadelphia and Pennsylvania.
EZ clean Up will haul away your electronic waste, such as batteries, computers and televisions. We simply ask you to let us know beforehand. The State of Pennsylvania now has strict laws regarding the disposal of electronic equipment. We want to make sure that it goes to the right place for recycling.
How much junk can I fit into a dumpster?
Our limit is 3 tons. That's a lot of junk! If you are clearing out debris from a residence, you are unlikely to generate that much. If you are clearing material from a construction site or other commercial area, you may need all that space and more. If you need more room, just let us know and we will be happy to bring you another rental dumpster in Philadelphia or Pennsylvania, or perhaps, have one of our crews come out and remove the junk for you.
Sometimes an object you have may be too big for the dumpster. If so, it's no problem for EZ Clean Up, but you'll need to make special arrangements. Just get in touch with us and we'll find the right solution.
Junk Cars
Junking a car without the title in your name is legally complex and varies by state. Some states allow it with alternative documentation or specific
Read More »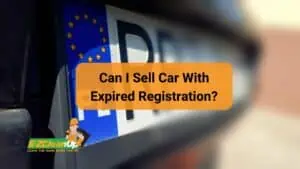 Junk Cars
You can sell a car with an expired registration, but it's subject to state-specific laws and may involve additional challenges. Learn more about the answers
Read More »
Residential Dumpster Rental
Are you looking for a trusted and reputable residential dumpster rental provider servicing Philadelphia, Montgomery, and Bucks counties, PA?
Rest assured, you've come to the right one. At EZ Clean Up, we go
the extra mile to cater to your specific residential waste management needs in a timely and efficient manner,
at the best price possible, for your utmost satisfaction.
Renting a Dumpster from EZ Clean Up Is Easy and Affordable
Locally owned and operated, eco-friendly, fully licensed and insured, we specialize in providing residential
dumpster services in Philadelphia, Bucks, and Montgomery counties, PA, including budget-friendly roll-off
dumpster rentals. For extra convenience, renting a 15-cubic yard dumpster from us for up to 30 days is super
EZ and hassle-free. Even better, we take care of properly hauling the junk away for you when you're ready.
EZ Clean Up knows exactly where to take your waste to be recycled, and, unlike other junk removal
companies, we proudly prioritize it.
We Provide the Full Range of Residential Dumpster Services
Whenever you need a local, reliable and environmentally responsible dumpster service provider for your
residential property in Philadelphia, PA and surrounding counties, EZ Clean Up is your #1 choice, and here
are just a few reasons why:
We Provide the Full Range of Residential Dumpster Services
We'll be more than happy to cater to your specific residential dumpster rental needs. Count on EZ Clean Up
for all and any dumpster services you may need for your home in Philadelphia, Bucks, or Montgomery
county, PA.
We Deliver the Dumpster to You as Quickly as Possible
At EZ Clean Up, we understand that your time is valuable and the need for a dumpster is oftentimes urgent,
so we strive to provide same day service.
We Leave the Dumpster with You for 30 Days
The 15-cubic yard dumpster, which can fit up to 3 tons of junk will be at your disposal for up to 30 days, for
your convenience. When you're ready, simply contact us and we'll haul it to be recycled.
Our Highly Competitive Prices and Exceptional Customer Service
Our residential dumpster rental prices sweep the floor with the competition. When you choose EZ Clean Up,
you will benefit from a superior, timely, and budget-friendly residential dumpster rental solution. No extra
costs, no hidden fees, no hassle, no nonsense.
Our Distinctively Green Practices
We're proud to be a junk removal Philadelphia company that cares about the planet!
In addition to making it extremely EZ to rent a dumpster from us and allowing you to save both valuable
time and money, EZ Clean Up is an environmentally responsible company. Our consistent green practices
set us apart from the competition. We value both our customers and our planet.
Need the Best Residential Dumpster Rental Solution? EZ Clean Up Is Here for You - Contact Us Today (215)-678-2040 !
If you have any queries or want to secure EZ Clean Up's best-in-class residential dumpster services in
Philadelphia, Bucks, or Montgomery county, do not hesitate to get in touch with us by phone at (215)-678-
2040, toll free (844) 439 – 2532, by email at [email protected] or via the online contact form. Contact
us today for an instant and free, no-obligation estimate on any residential dumpster rental services you may
need for your home in Philadelphia, Montgomery, or Bucks county, PA.