Getting rid of your old TV isn't as easy as it once was. Back in the day, you could toss it in a skip, and that's the job done. Now, though, there are all kinds of environmental rules and regulations preventing you from doing that.
Today, there is only one real option you have for Television Disposal, and that is to call a professional junk removal company.
EZ Clean Up TV Disposal
Here at EZ Clean Up, we are professional junk removers dedicated to helping residential and small business owners take care of their old electronics. We are based out of Philadelphia, PA, and aim to be the best junk disposal service that the area has to offer.
Want to throw away your old TV screen?
If you have an old TV set taking up space in the spare room or the shed, you can get in touch with us. You can send us an email with a picture of your TV, and we should get back to you with a disposal quote.
Once we've finalized the pickup, our junk removers are going to be out to you at a specified time to pick up the old television.
Time to get rid of old Television
A few clicks and your old Television gone…
We aren't just dedicated to TV and electronic disposal. We can pick up pretty much anything you can think of from your home.
Do you have a shed of random junk that's taking up space? Email us, and we can get back to you with a quote.
We also pick up old furniture. Looking for a new couch and need the old one gotten rid of? Same procedure, send us a picture, and we can send you a price for pickup.
We collect all kinds of e Waste Pickup, from televisions to fridges, and we also dispose of a variety of hazardous items.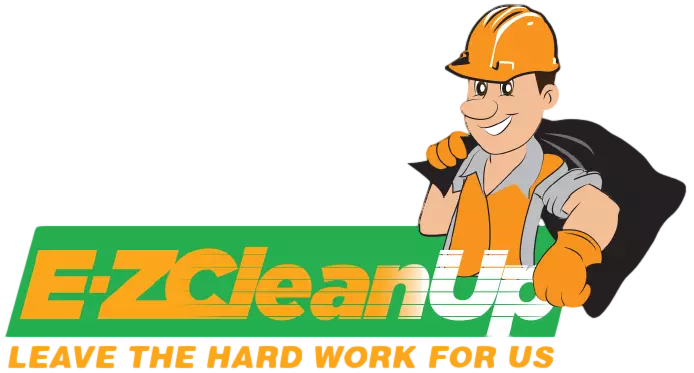 Here at EZ Clean Up, we pride ourselves on fast and efficient pickup. We don't want you sitting around for hours or even days, with junk lying all-around your home. To that end, we offer a same day service. Therefore, if you call us, and we can, we're going to get out to your house that very same day.
We also value and understand our customers
We get that not everyone has the ability to send an email, take a photo, or send a phone call. That's why we also offer on-site quotations for our clients that may have limited technology to work with.
All of our workers are professionals
There is no poor quality, cut-corner service here. We ensure that everyone that comes out to collect your junk is expertly trained and entirely comfortable and knowledgeable about the work that they are doing.
Earn Some Money Back
Sometimes, we find that clients get rid of goods that can actually be resold for a few extra bucks. This also applies to old television disposal. If your TV is still in working condition, and we can sell it on, we are going to give you some of those dollars back.
Philadelphia TV Disposal FAQ
Choose EZ Clean Up Today
At EZ Clean Up, we're the best that Philadelphia has to offer in junk removal services. We pride ourselves on the speed and efficiency of our service, which is why we provide same-day pickups on your television disposal requests.
Time to get rid of your old TV
A few clicks and your old Television gone…