Is There Money in Rubbish Removal?
There are plenty of business trends that come and go, but people always need to get rid of junk. The junk removal industry is growing, and it has some people asking, "Should I be thinking about starting a junk removal company?"
If you are one of those people, we have the rundown of everything it takes to build a successful junk removal business and what the job fully entails.
What Does a Junk Hauling Business Do?
It is pretty simple: junk removal businesses are paid to clear and haul unwanted trash and debris from commercial and residential properties. They offer a host of services related to picking up junk.
The type of service could include taking broken appliances to the dump, demolition, removing hazardous waste, taking old parts for scrap, clearing a property before a move, truck rental, and many other scenarios.
Most companies use a large truck or trailer to complete jobs, and some also have the option of hiring a temporary garden skip on a pay-per-day basis. Having the best tools and competitive prices is essential to win jobs, cover costs, and scale up the business.
Employees must keep up to date with all necessary licenses and safety qualifications, and the business owner should maintain top-level insurance. Without these things, even the most experienced team is not eligible for jobs and is likely to be refused access to a professional site.
How Do They Make a Profit?
A junk hauling business earns income per hire. Customers are everything in this business, and your reputation is the key to earning profits. Your business may have the best vehicle, tools, and motivation, but without the expertise to back it up, it is difficult to progress.
To grow your business, you must keep your costs competitive and your service high. The most successful junk removal businesses have a loyal customer base, high average scores from those customers, and extremely reliable employees.
You need all of these things if you want your business to do well.
How to Start a Junk Removal Business
Running a profitable junk removal business is more than possible if you take the time to lay the foundations.
Get Started: First Steps
People: Your business can only be as good as the people you work with. The million dollars a year mark is reachable, but only with a strong team behind you. With a reliable crew, you are free to focus on the big picture rather than going to every haul personally.
Equipment: Trucks, skips, trailers, and tools are all essential. Decide what type of vehicle you want to work with and search for a good deal.
Permits and Papers: You must have the correct safety form, local permits, permissions, etc. before you start working. You cannot go to a job without all the legal pieces in place.
Advertising: These days, everyone looks online to find everything they need. Having a clear and professional-looking website is the first step to gaining clients.
Make sure your Facebook page is monitored and vibrant so that your company looks active. Keep your phone number visible so people can call rather than wait around or move on to the next option. (Keep it on Facebook and your main website!)
Things to Consider
Before trying to break into a competitive market, consider taking a job with a local junk removal business to gain some skills and insight. Buying into a franchise with credit to its name already is a popular way to get a good start in the game.
There is more focus now than ever before on eco-friendly trash disposal and taking care of the environment. Finding ways to incorporate this into your business and advertising the connections on your website and social media is a great way to entice green-thinking property owners.
Marketing yourself as an eco-responsible junk removal business and living up to the title is great for revenue and the environment.
Limiting your expenses is wise, but never go so far as to compromise your quality. The cost is irrelevant if people do not trust your work. A junk haul is potentially dangerous, depending on what you are hired to move. If your performance is not trustworthy, you are unlikely to find repeat customers, regardless of price.
The leading haulers offer perks like free on-site quotes, clean-up, choice of truck size, and a choice of communication methods.
Summary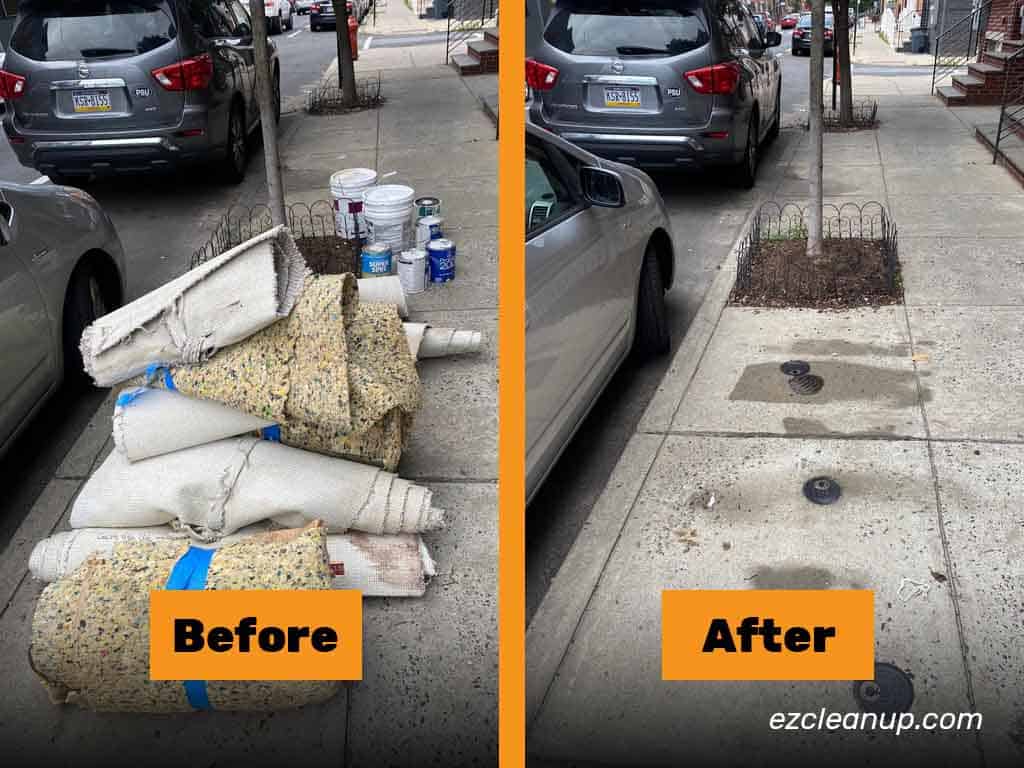 Starting a junk removal company is an interesting prospect for many, especially since the business is generally doing well. The need for junk clear-up is not going away, so it stands to reason there is profit to be made.
Here, we look at what it takes to make money from junk hauling and how to start up a new business in the industry.